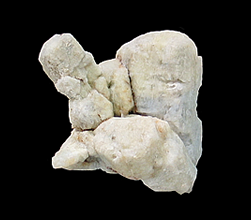 click on image for larger view
F-295 Orthoclase replacing Marialite $50 $25
Pitwak Mine, Ladjuar Medam, Sar-e Sang, Koksha Valley, Badakhshan, Afghanistan
4 x 4 x 3 cm
A group of Marialite crystals from small finds made 7-8 years ago. The Marialite crystals are pseudomorphing to Orthoclase. This specimen seems to have almost completely altered to Orthoclase as very little fluorescence is observed. The blue color of these specimens is thought to be most likely due to minute Fe impurities that transition between Fe+2 and Fe+3.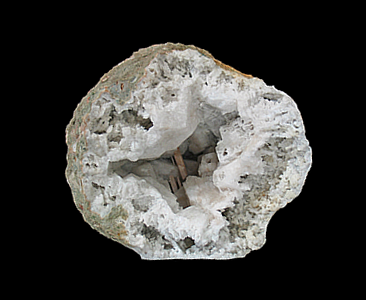 click on image for larger view
AD-226 Quartz pseudomorph after Apophyllite $175 $100
Summer Storm Claim, Challis, Bay Horse Mining District, Custer County, ID
12.8 x 13.7 x 9 cm
A large and fully intact vug of Apophyllite crystals that have been completely replaced by Quartz. Also present in this specimen are several flattened Calcite crystals set deep inside the vug. These pseudomorphs were a limited find made by John Cornish (Rat's Nest Claim Heulandite) in the early 2000's. This was, according to the miner, the only intact vug recovered from this find.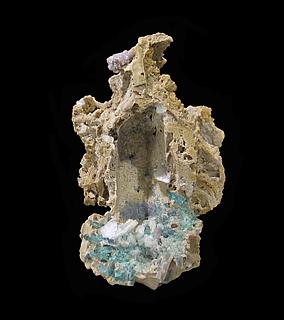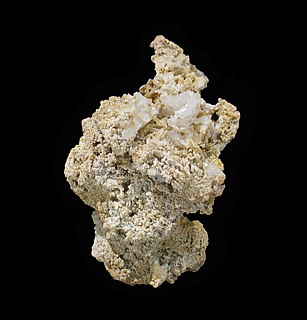 click on image for larger view
C-316 Elbaite & Quartz on Cookeite cast after Tourmaline $250 $150
Araçuaí, Minas Gerais, Brazil
12.9 x 7.6 x 5.2 cm
A vug of Cookeite that once encased a large Tourmaline crystal that dissolved away leaving a bed of greenish-blue Elbaite on the lower front portion of the specimen. The termination of this specimen features a 2 cm Tourmaline crystal that has been replaced by Lepidolite. Also present on the Cookeite "shell" are several groups of Quartz crystals.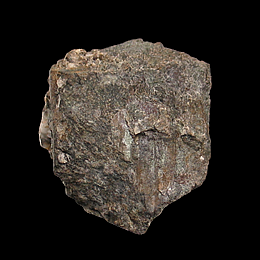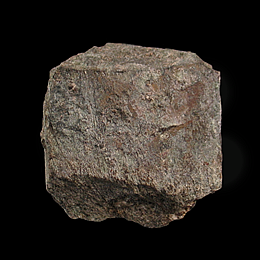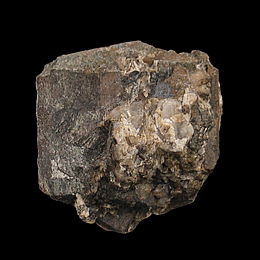 click on image for larger view
M-076 Muscovite var. Sericite pseudomorph after Tourmaline $300 $175
Ex. R. Whitmore Collection
Ex. Russ Rizzo Collection
Noyes Mountain Quarry, Greenwood, Oxford County, ME
7 x 6.8 x 6.2 cm
A good-sized Tourmaline crystal that has been partially replaced by silvery-green crystals of Sericite (a variety of Muscovite). This specimen has a shallow termination on the upper portion with a more crudely-formed termination on its bottom. The composition of the Tourmaline from this location is an intermediate between Schorl and Dravite. These specimens were collected in the early 1980's and are highly prized by collectors. This quarry was worked briefly by Loren Merrill and Arthur Valley in 1921-1922 for the benefit of Kenneth K. Landes, then a Harvard University student. Landes' dissertation, Paragenesis of the Granitic Pegmatites of Central Maine (American Mineralogist, 1925, v. 10, p. 355-411) was based on this quarry and the Bennett Quarry in Buckfield and his thesis revolutionized ideas about how pegmatites crystallize.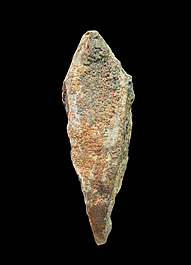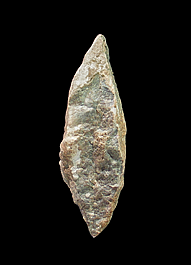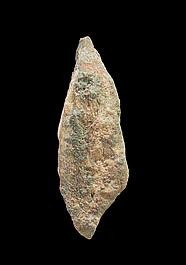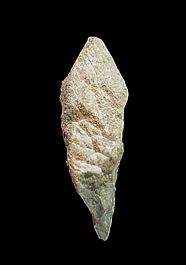 click on image for larger view
C-310 Calcite pseudomorph after Ikaite (Glendonite) $50 $35
Carter Creek, North Slope Borough, AK
7.3 x 2.4 x 2.4 cm
A doubly-terminated pseudomorph/alteration specimen of "Glendonite" from one of America's northernmost mineral localities. These specimens start out as the mineral Ikaite which is calcium carbonate but with a handful of water molecules attached to it. Once the Ikaite reaches a temperature above 8°C (46°F), it alters to Calcite.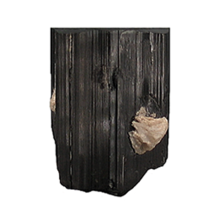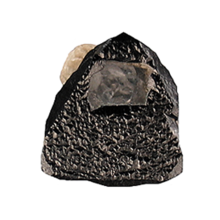 click on image for larger view
T-308 Schorl with Beryl inclusion $80 $50
Dara-i-Pech Pegmatite Field, Chapa Dara District, Konar Province, Afghanistan
2.8 x 2.4 x 2.5 cm.
Just when you think that you've seen it all from Afghanistan, there's this specimen A lustrous crystal of Schorl that is include by a clear, colorless Beryl crystal. The Beryl continues down the length of the specimen with a small portion protruding from the Schorl's bottom. Another neat feature of this specimen are the pronounced and well-formed growth hillocks on its beveled termination. I have sold a good amount of material from Afghanistan over the last 27 years and I have only seen one other specimen like this.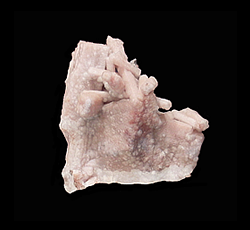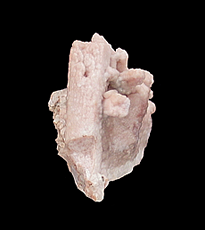 click on image for larger view
Q-451 Chalcedony pseudomorph after Anhydrite $120 $80
Agua Fria River, New River Station Area, Yavapai County, AZ
4.5 x 4.3 x 2.6 cm
These dramatic Chalcedony pseudomorphs after Anhydrite were collected over a period of 10 years by my friend, Al Rose. This material has the distinction of being mentioned not once but twice in The Mineralogical Record's what's new in minerals. Not many of these were found and are much sought after by collectors of Arizona minerals as well as by pseudomorph collectors.