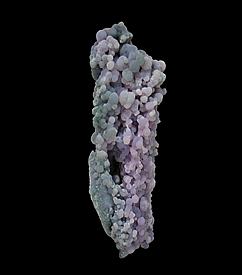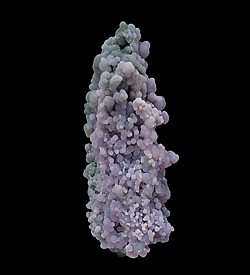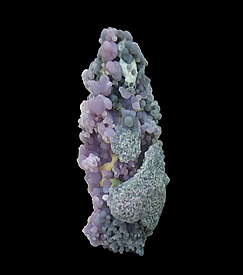 click on image for larger view
Q-489 botryoidal Amethyst RESERVED
Mamuju Area, Sulawesi Barat Province, Sulawesi, Indonesia
9.3 x 3.5 x 3 cm
A fine sculptural aggregate of botryoidal Amethyst from the 2016 find in Indonesia. These spheres have a vivid purple-lilac color with some sparkle. The spheres on this specimen measure up to 5mm, which is a little larger than average for these specimens. Originally marketed as Agate or Chalcedony, these have been recently shown to be Amethyst. Botryoidal Amethyst is quite rare worldwide.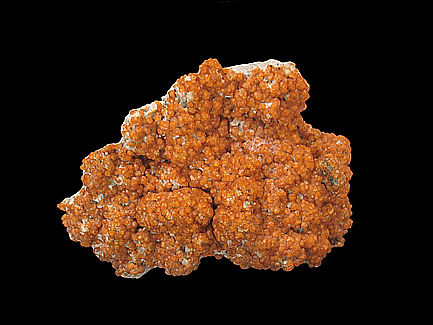 click on image for larger view
G-154 Spessartine Garnet $120
Wushan Spessartine Mine, Tongbei, Yunxiao County, Zhangzhou, Fujian, China
12.6 x 8.7 x 4.7 cm
A rather large Garnet specimen. These Garnets have a good luster. Another plus is the striking orange color, much like the famous Spessartine Garnets from the world famous Little Three mine in Ramona, California.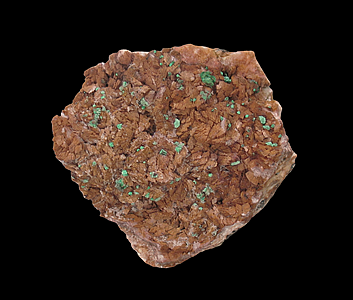 click on image for larger view
R-043 Rosasite on Dolomite $65
Bou Beker, Touissit-Bou Beker District, Jerada Province, Morocco
12.3 x 11.7 x 7.4 cm
This specimen features many spheres of the Copper carbonate mineral Rosasite on a matrix of pink-colored Dolomite crystals. Some of the Rosasite spheres and some of the Dolomite crystals have a thin coating of clear Gypsum. There are also several amorphous masses of green-colored Malachite present on this specimen.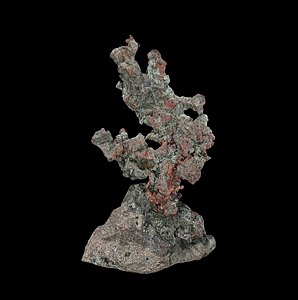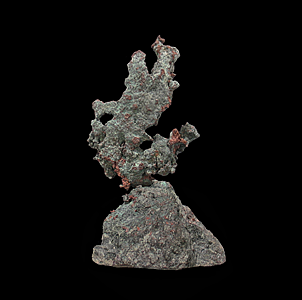 click on image for larger view
C-282 Copper $220
Arcadian Mine, Ripley, Houghton County, MI
10.5 x 6.2 x 4.3 cm
Here we have a specimen of coarsely crystallized Copper on perfectly proportioned matrix. This specimen has a rich patina, both on the Copper itself and the matrix. This specimen is a real old-timer. The original Arcadian Mining Co. was organized in 1864, then reorganized as the Arcadian Copper Company in 1898 after the consolidation of the Edwards, Douglas, Concord, Highland, St. Mary's, and Arcadian mines. The mine closed permanently in 1903. Two more attempts were made at mining in the location in 1909 and 1920, but both were unsuccessful.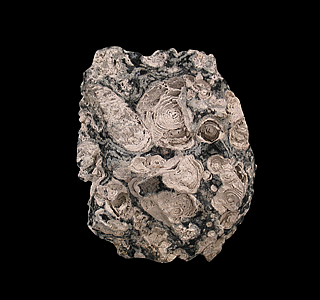 click on image for larger view
C-283 Cristobalite in Obsidian RESERVED
Coso Hot Springs Deposit, Coso Hot Springs, Coso Mining District, Inyo County, CA
12.3 x 9.5 x 3.6 cm
Hemispherical gray-white lithophysae filling gas cavities in an Obsidian matrix. The "eyes" or spheres of high temperature Cristobalite (SiO2) are the result of devitrification, or loss of silica from the Obsidian. When lit properly the Cristobalite sparkles. The hot springs are part of the geothermal activity of the Coso Volcanic Field located within the boundaries of the Naval Air Weapons Station China Lake and collecting is no longer permitted.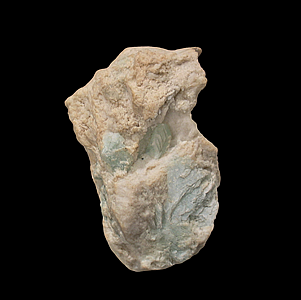 click on image for larger view
B-230 Brucite $60
Ex R. Trimingham, J. Parnau Collections
Sierra Magnesite Mine, Gabbs, Gabbs Mining District, Paradise Range, Nye County, NV
9.7 x 6.3 x 4.3 cm
A large specimen of off-white-colored, massive Brucite with platy, blue-green colored crystals of Brucite. The "main" event of this specimen is a sharp, translucent and well-formed 1.8 centimeter crystal of Brucite. Brucite is a magnesium hydroxide. The label notes that this specimen was in the collection of John Parnau (1906-1990) of Campbell, CA, after whom the secondary Cu-sulphate-arsenate mineral Parnauite is named. This specimen was obtained by Mr. Trimingham in 1991 for $125.00 and that he considered it a very fine specimen. I agree.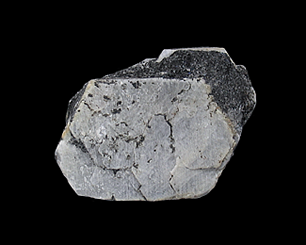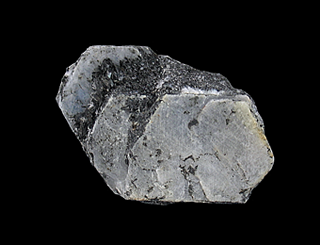 click on image for larger view
C-284 Corundum variety Sapphire $50
Beitbridge District, Matabeleland South, Zimbabwe
6.8 x 4.7 x 3.1 cm
A blue-gray crystal of Sapphire with a jacket of Biotite. This crystal has some lustre and is complete all around. I am told that the mine collapsed some time ago and there are no plans to re-open it.
If, like me, you are a fan of Corundum; check out this website: The Corunduminium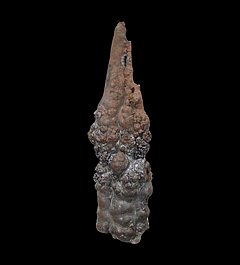 click on image for larger view
C-285 Cryptomelane RESERVED
Reaphook Hill, Martins Well, South Flinders Ranges, South Australia, Australia
10.1 x 3.2 x 1.6 cm
A blistered spire of the manganese mineral, Cryptomelane. This mineral is usually not this good-looking and is not well represented in most mineral collections. Reaphook Hill was worked for a time for mineral specimens (mostly Scholzite) in the 1970's but nothing has been done there since.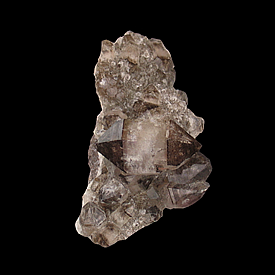 click on image for larger view
Q-491 Quartz SOLD
Potosí Mine, Francisco Portillo, West Camp, Santa Eulalia District
Municipio Aquiles Serdán, Chihuahua, Mexico
9.2 x 5.6 x 4.2 cm
A glassy, zoned and double terminated Quartz crystal on a matrix of smaller Quartz crystals. The zoning appears to be cause by inclusions of the mineral Goethite. There is no damage to this specimen.


click on image for larger view
G-155 Andradite Garnet RESERVED
Sinerechenskoe Skarn Occurrence, Primorsky Krai, Russia
15.3 x 6.8 x 7.2 cm
This specimen consists of many well-developed, glassy and transparent crystals of Andradite. The crystals on this specimen range in color from cinnamon to yellow-brown. In this photo many of the crystals appear to be darker than they really are because of the fact that the specimen is one mass of Andradite crystals cemented together by iron oxides.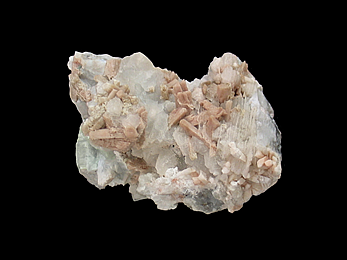 click on image for larger view
F-261 Feldspar on Calcite with Laumontite $40
Ex R. Rizzo Collection
Herborn, Lahn Dill, Hesse, Germany
6.5 x 4.7 x 2.9 cm
This specimen features prismatic crystals of feldspar on a matrix of Calcite. scattered about the specimen are tufts of white Laumontite. You don't often see these specimens for sale.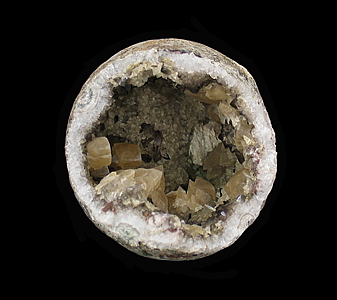 click on image for larger view
AD-210 Calcite, Quartz and Barite geode SOLD
Juchem Quarry, Niederwörresbach, Herrstein, Birkenfeld, Rhineland-Palatinate, Germany
13.6 x 9 x 8.5 cm
Here we have a whopper of a geode. This geode is lined with tiny crystals of Quartz upon which rest many golden-colored crystals of Calcite. The crystals in the rear of the chamber are coated by the mineral Barite. The Calcite fluoresces a creamy-yellow and the Barite fluoresces white.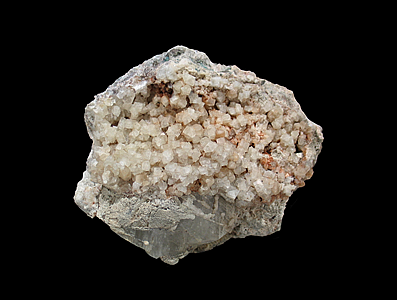 click on image for larger view
C-281 Chabazite-Ca on Calcite $85
Juchem Quarry, Niederwörresbach, Herrstein, Birkenfeld, Rhineland-Palatinate, Germany
14.4 x 12.2 x 7.4 cm
Here we have an example of one of the more elusive mineral species from the Juchem Quarry, Chabazite-Ca. This specimen features many twinned and translucent\transparent crystals of Chabazite perched on opaque prisms and massive Calcite which exhibit an intense red-colored fluorescence. While I have heard of Chabazite from this location, I had not, until a few years ago, actually seen one other than one photo on Mindat. The fact that this locality has been heavily collected and that Mindat has only one photo of this mineral from this locality attests to its rarity.


click on image for larger view
AD-211 Agate $35
Cubuk, Ankara Province, Central Anatolia Region, Turkey
8.7 x 5 x 2.6 cm
An Agate comprised of various shades of blue and of red. Around a portion of the rim are pseudomorphs after Anhydrite. When the Agate nodules are more completely filled with these pseudomorphs the are known by the locals as "Stick Agate". There are many colorful Agates that recently being found at this location and it is slowly getting the recognition that it deserves.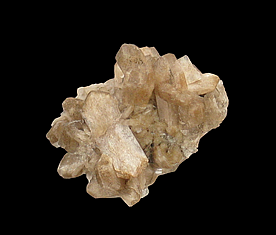 click on image for larger view
S-163 Stilbite $50
Ex R. Rizzo Collection
Mawi Pegmatite, Nilaw-Kolum Pegmatite Field, Du Ab District, Nuristan, Afghanistan
3.9 x 2.7 x 2.7 cm
While not unheard of, Zeolite minerals in pegmatites are not that common. Especially when it comes to Afghanistan where the only other pegmatite occurrence of a zeolite mineral are the Pollucite crystals from 15-20 years ago. This specimen features many well-formed and undamaged crystals of honey-brown-colored Stilbite. I'd seen several of these associated with Kunzite a few years back but that was it for this find. This specimen would make a fine addition to anyone's collection of pegmatite or zeolite minerals.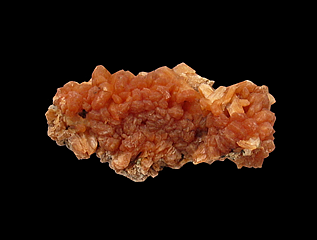 click on image for larger view
S-164 Stilbite $35
Mount Etna, Pine Grove Hills, Wilson Mining District, Lyon County, NV
3.7 x 2.4 x 2.4 cm
A vibrantly-colored bundle of Stilbite crystals from the middle-of-nowhere, Nevada. I've lived in northern Nevada for 17 years and this is the first and only example of this material that I have encountered. A great addition to anyone's suite of zeolite minerals.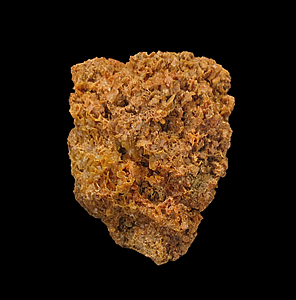 click on image for larger view
W-026 Wulfenite $85
Ex G. Hartman, Philadelphia Academy of Sciences
Mezica Mines, Mezica, Carinthia Region, Slovenia
9.4 x 7.5 x 4.4 cm
A large specimen of Wulfenite from a classic locality. The crystals of this specimen have a nice butterscotch color and some lustre. Judging by the label, this Wulfenite specimens a real old-timer. While not pristine, this specimen is is in good condition for its age.